Declaring Your Love…is easy when you choose a sweetheart work of art by popular English artist Doug Hyde? 
Nothing says 'love' like a good sense of humor. If you and your loved one enjoy sharing a laugh or two, than Will Bullas is the artist for you!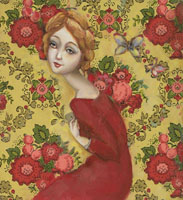 When giving 'from the heart', you can't go wrong with Cassandra Barney. Full of compassion and love, every image whether it's family related or a relationship between spouses or friends, comes from her heart.
A traditional flower of love is the rose, but they soon fade away. Break with tradition and give a rose that never fades. Mo Devlin has a wonderful collection of flowers, frozen in time, to last a lifetime, just like your love.
Jewelry is another way we show our love for one and other. It's as old as time. How about giving a piece of jewelry designed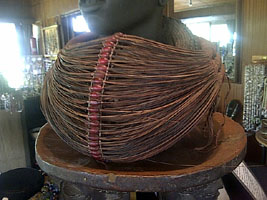 with some of the rarest trade beads known to man. The 'Samburu' glass bead (click on Samburu for history of African Beads) was given to the most desirable females in the village, by the most accomplished males in that village. The more the female collected, the more desirable she was, well you get the gist.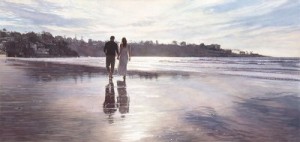 Hold On To Your Dreams… is easy with the artwork of Steve Hanks. Whether it's the female form, a mother and children, family or a relationship, enjoy the tender moments that only Steve can paint.
For the love of music. From the Blues to Rock n Roll, Classic Country to California Surf'n, local artist Brian Florence has it covered. 12 images to choose from a great gift for the music lover in your life.
He may be the 'Last of the Litter', but he also can be your first love! Nothing melts the heart like a puppy, and canine artist John Weiss has been melting hearts for over 20 years. Just about everyone can relate to the endless love a pet can give you, and the best thing about these pets are 'no training' required.
Give your 'Betrothed' something to remember. The artwork of James Christensen touches the heart in many ways. From his love of God to the love of his family, each beautiful image is completed with a beautiful story.
'Heart to Heart'…this heart shaped stone collection has been inspired by love stories and mother nature herself. Known for his 'felines' Braldt Bralds has collected many heart shaped stones over the years, and just as many heart felt stories to go with them.
If you love the 'western ways' or just love 'Gal Rustlin' then the cowboy artwork of Idaho artist Nelson Boren is for you.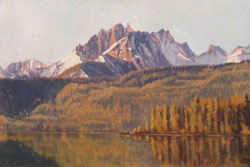 For the love of nature! Hikers, campers and fishermen alike all love this wonderful state we live in. These beautiful original works of art come from Idaho native John Horejs, who also shares in that love. John has been to all the places he paints and captures them in ways like no other.