About The Artist/Art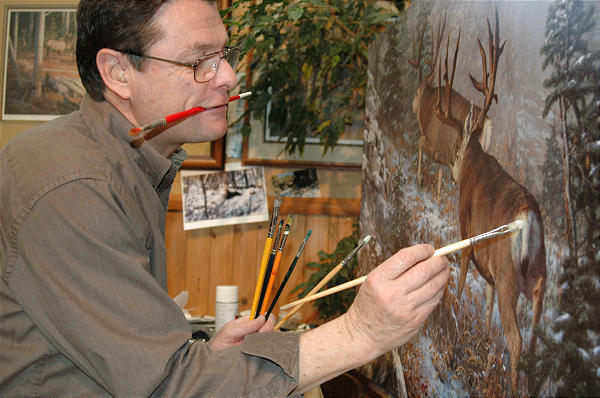 About Leon Parson
Leon Parson moved to southeast Idaho when he was a young boy. There, he developed a deep love and insight for wildlife, the outdoors, and all that nature offers.
Since early in his childhood, Parson has increased in appreciation for art and biology and took his passion into higher education. With nine years of formal art training, he earned three degrees; an Associate in Art and Science in 1974, Ricks College, Idaho; a Bachelor of Fine Art in Illustration, 1977, The Art Center College of Design, California; and a Master of Fine Art in Illustration in 1985 from Syracuse University, New York.
He is currently a member of the art faculty at Brigham Young University-Idaho (formerly Ricks College) in Rexburg, Idaho. As faculty of 27 years, he has taught drawing, design, color, illustration and oil painting. He has served the past three years as Chairman of the Department of Art.
Parson is among the Top Wildlife Artists in the world and has received numerous awards and honors, ranging regionally, nationally and internationally.
Back To Top