About The Artist/Art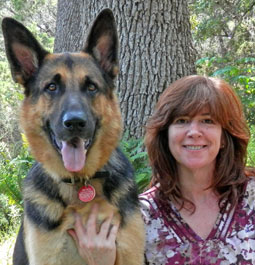 Casey Craig's imaginative mixed media paintings range in color from subtle to vibrant depending on the mood she wants to create. Her stylized renditions of animals, still lifes, and trees are rich with textures and patterns. Her preferred media includes paint, decorative and hand-painted torn papers, combined to achieve the effects that make her work distinctive.
Casey has been commissioned by The ASPCA, The Discovery Channel and several national magazines, newspapers and children's publications. She obtained her BFA from the University of Texas and has won numerous awards and been recognized in shows from coast to coast. Her work is in both public and private collections.
After living in Louisiana, California and Florida she has settled in the beautiful hill country of Wimberley, Texas. There she enjoys working in her home studio where she lives with her husband, two sons and a rather large and goofy German Shepherd. Dividing her time between painting and her family keeps her busy and content.
Back To Top