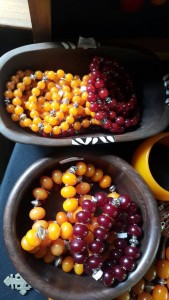 Arriving in August, a new and exciting shipment of jewelry from Africa! 
A great selection of 'traditional' necklaces, a wonderful collection of Gashi necklaces, bracelets and earrings. New Tureg and Ethiopian Crosses, more Aruba and Trade Bead bracelets. And an incredible selection of Lapis, Garnet, Onyx, Pearl and Turquoise necklaces.
Should be a fantastic show. ~ We'll keep you posted on the private event.
Please contact the gallery if you are interested in an invite.