March 16th: It's Robert Aswani's birthday, to celebrate we have access to four new originals at birthday celebration pricing!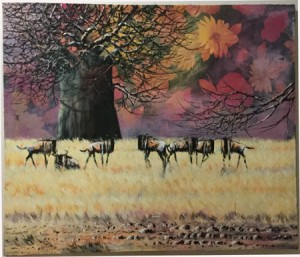 Wildebeests Under Floral Skies
40″w x 34″h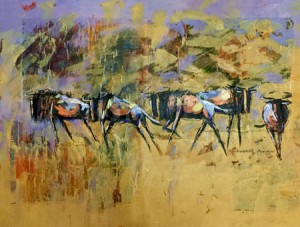 Wildebeest Abstract I
38″w x 26″h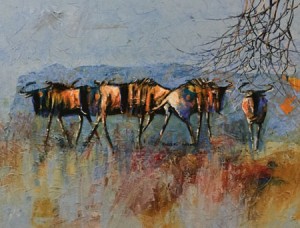 Wildebeest Abstract II
38″w x 26″h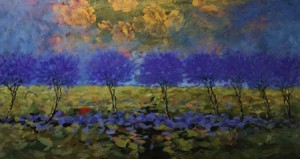 Jacarandas Under Floral Skies
42″w x 22″h
Sizes listed reflect the artwork un-stretched. Please call the gallery for pricing if interested in any of these originals. Being one of a kind of course, when their sold, their gone.