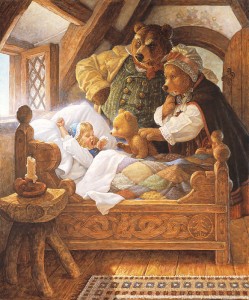 Join us 'First Thursday', Feb. 2nd from 6-9
Spend a 'fairytale' evening with the artwork of Scott Gustafson. 
Known as one of the most celebrated illustrators of our time, Scott recreates all of our childhood favorites, the way you always imagined they would be.
A full display and sale of all of Scott's artwork will hand. Receive 25% off of your favorite framed bedtime story.